UP TO 87%+ EFFICIENCY FOR NEAR BRONZE-LEVEL PERFORMANCE
80Plus 230V EU White Certified for high efficiency performance rivaling that of 80Plus 230V EU Bronze PSUs.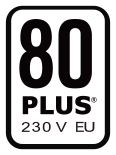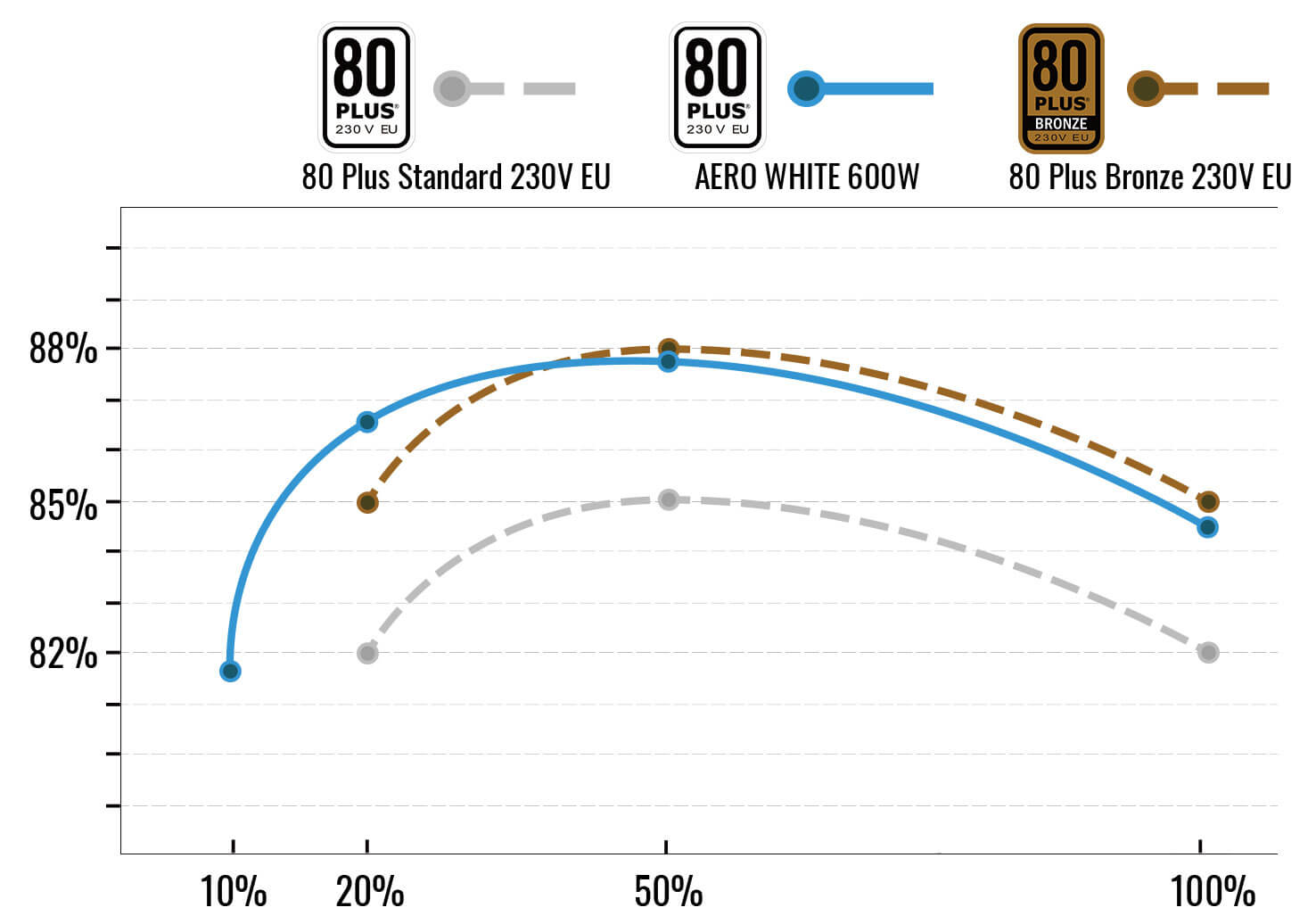 Ensures high levels of efficiency at 20%, 50%, and 100% loads: 86.51% | 87.73% | 84.35%
TESTED FOR RELIABILITY AND PERFORMANCE
Having undergone test after test under strict conditions and the highest standards of quality, the AERO PSU ensures premium reliability, durability, and performance.
ACTIVE POWER FACTOR CORRECTION
Built-in APFC providing higher voltage stabilization and lower power consumption (Active Power Factor Correction rate > 0.9.
PREMIUM 105°C JAPANESE CAPACITORS
Built-in premium 105°C Japanese capacitors provide uncompromised performance, reliability and durability even under the most demanding conditions.
HIGH-END SOLID STATE CAPACITORS
High-end solid state capacitors provide great DC output quality for improved noise filtering and low ripple
OPTIMIZED THERMAL FAN SPEED CONTROL
Optimized fan speed allows for near inaudible fan noise and silent PSU operation.
Smart thermal fan control keeps the fan running at startup speed before reaching 60% load at 40°C ambient temperatures.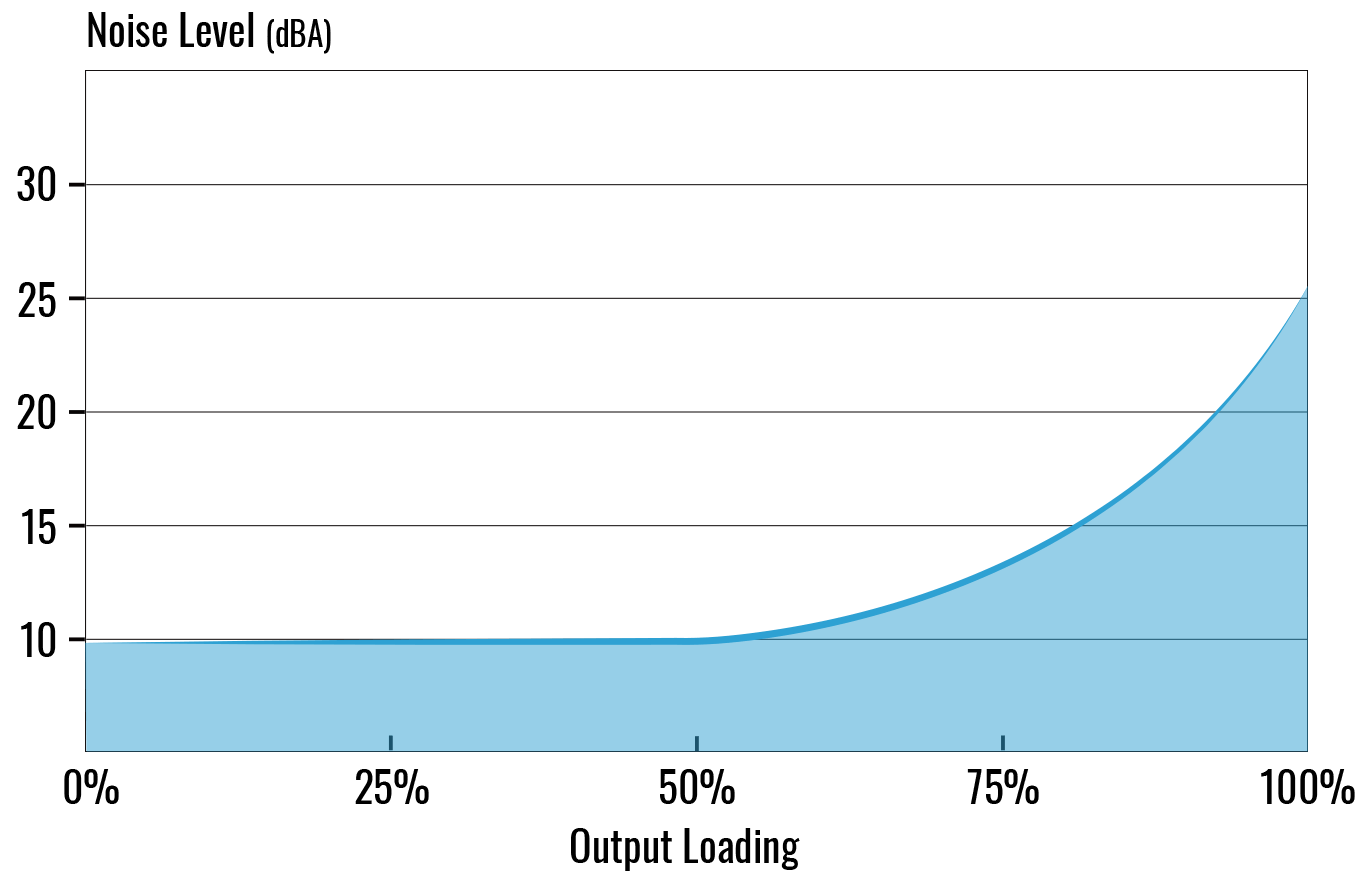 CONVENIENT CABLE MANAGEMENT
Soft, black, flat cables allow for more convenient cable management and easier installation.