UNIQUE TOP AND FRONT PANEL RGB LED DESIGN
Featuring a unique RGB LED design on the top and front panel, this case gives your rig a stylish look and feel while delivering top quality performance.
BRING YOUR CASE TO LIFE
Bring your case to life with 15 preset lighting modes that can be readily controlled via LED control button.
• 8 RGB Flow Modes
• 7 Static Color Modes
IMPROVED AIR VENTILATION
Air vents on the sides of the front and top panel increase air flow and ventilation for superior cooling performance.
FULL TEMPERED GLASS SIDE PANEL
Comes equipped with a full tempered glass side panel to properly showcase the inside of your rig.
DUAL CHAMBER DESIGN
Built with a dual chamber design to direct heat away from the main chamber for more effective all-around cooling.
AIR COOLING
Supports air cooling in the front, top, and rear of the case to enhance cooling performance.
Front: 120mm x 3 or 140mm x 2 (Optional)
Top: 120mm x 2 (Optional)
Rear: 120mm x 1 or 140mm x 1 (Includes 120mm Black Fan x 1)
LIQUID COOLING
Supports liquid cooling in the front, top, and rear of the case for maximum efficiency cooling.
Front: 360mm Radiator (Optional)
Top: 240mm Radiator (Optional)
Rear: 120mm Radiator (Optional)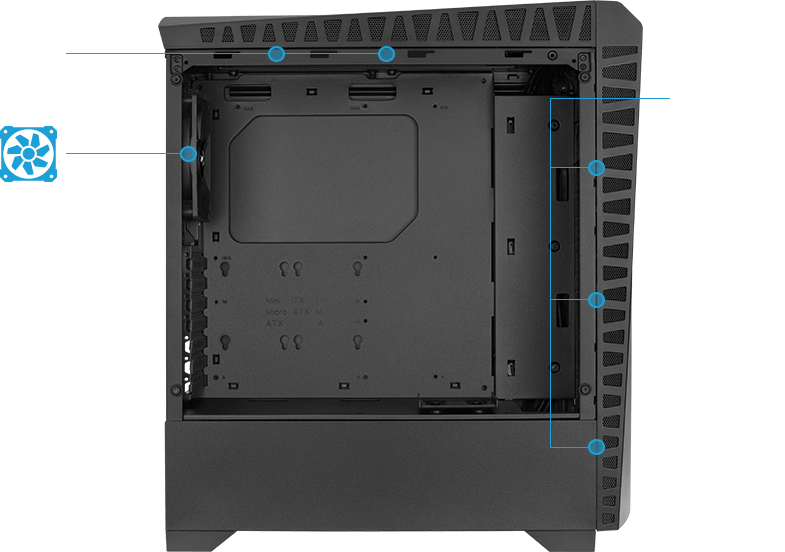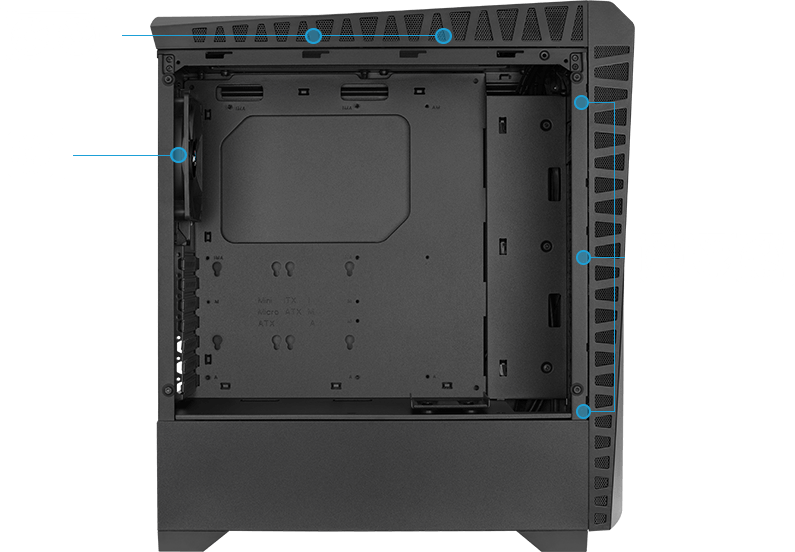 BUILT FOR HIGH PERFORMANCE
• Supports ATX, Micro-ATX, and Mini-ITX motherboards
• Supports CPU coolers up to 178mm
• Supports high-end graphics cards up to 382mm (without front fan)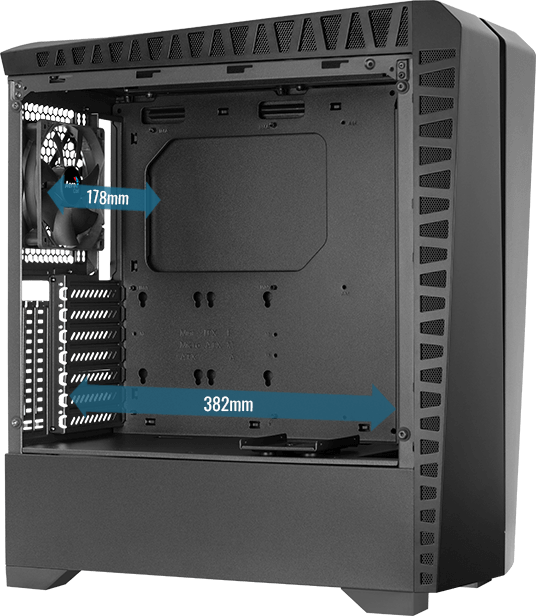 CONVENIENT ACCESS TO YOUR MEDIA
Quick and easy access to LED control button, 1 x USB 3.0, 2 x USB 2.0, HD audio and mic ports, and power button.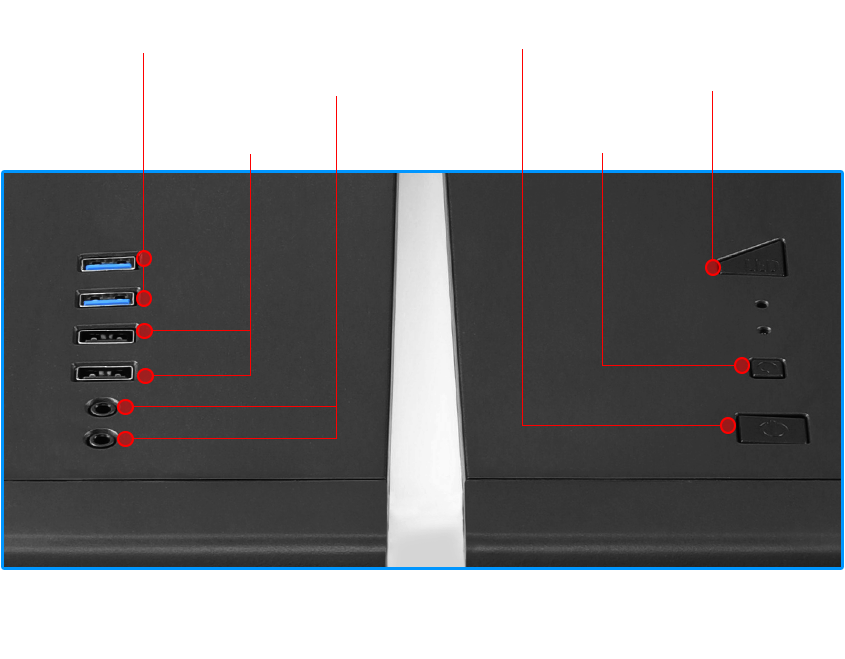 STORAGE CAPABILITY
Supports up to 2 x 3.5" HDDs (1 x 2.5"/3.5" and 1 x 3.5") and 4 x 2.5" SSDs (1 x 2.5"/3.5" and 3 x 2.5" (2 x 2.5" with max. height of 7mm)).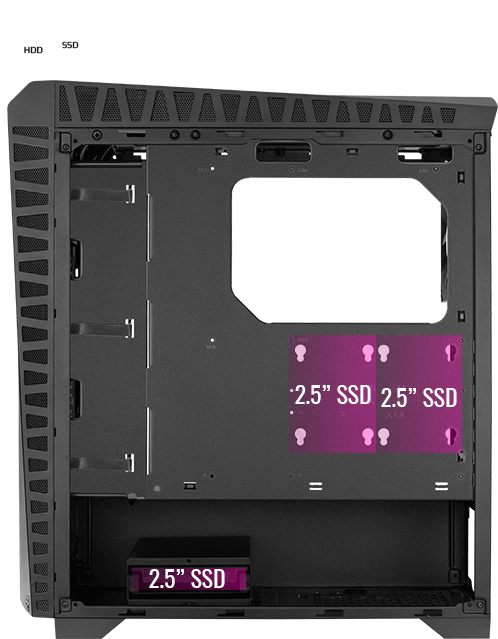 EASY MAINTENANCE
Removable dust filters on the bottom of the case for fast and convenient cleaning.