120Hz Display

Snapdragon Processor

Smart Battery

Advanced S Pen
Galaxy Tab S7 | S7+
*Tablet Cover with Keyboard is sold separately.
Galaxy Note20

Galaxy Buds Live

Galaxy Watch3

Galaxy Tab S7 | S7+
This Galaxy Tablet, the most advanced ever, breathes new life into your work and play
Meet the Galaxy Tab S7 and S7+. Enjoy working and gaming on an ultra-smooth 120Hz display powered by our most advanced chipset. You can have a computer-like experience with a click of the keyboard, or use the ultra-low latency S Pen to experience typing like you've never experienced before. An immersive tablet experience that changes the way you work and play.
Bigger. More Bright. Faster
SCREEN
The most advanced display a tablet has ever had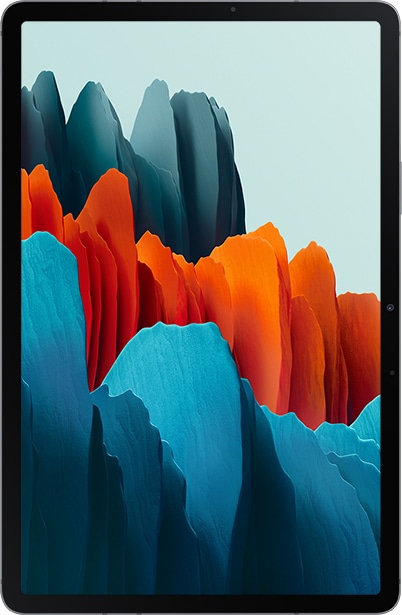 Galaxy Tab S7
LTPS LCD
WQXGA2560 x 1600
500nitsBrightness
276Pixels/per inch
DCI-P3Color Range
Low Blue LightCertificate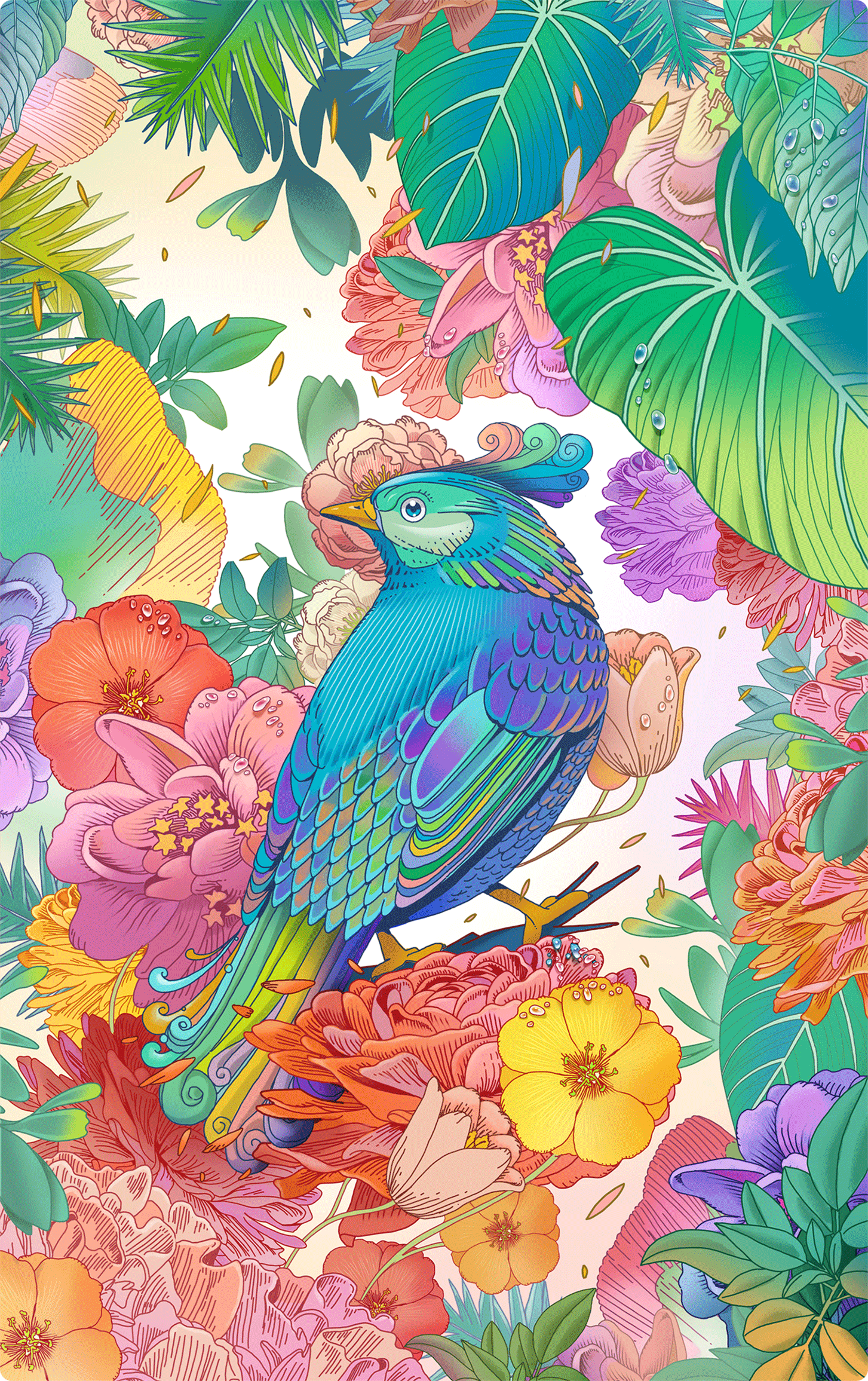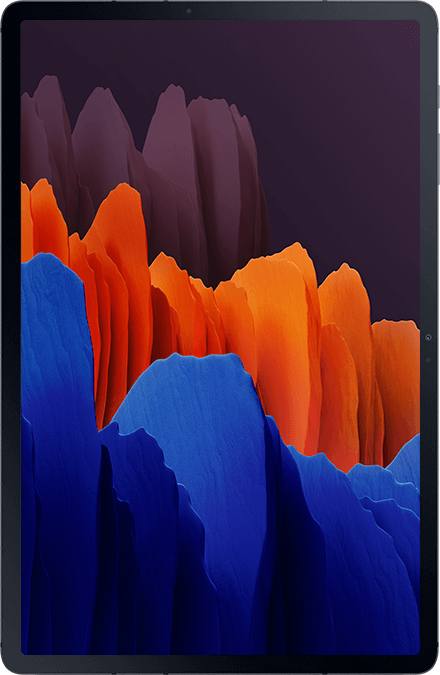 Galaxy Tab S7+
Super AMOLED
WQXGA+2800 x 1752
HDR10+High Dynamic Range
266Pixels/per inch
NTSCColor Range
Eye ProtectionCertificate
1000000:1Contrast Ratio (Normal)
120HZ REFRESH RATE
The image is so fluent;
You have to see it with your own eyes to believe it
Its responsive display with a 120Hz refresh rate responds instantly to all movements. It saves battery life by intelligently adjusting refresh rates based on your content while you watch and navigate the screen.

Hz

Hz

Everything you love is now in a
tablet
CINEMATIC EXPERIENCE
You can now watch your favorite shows in cutting-edge viewing
It features Quad speakers with AKG sound system and Dolby Atmos, along with a much larger crystal-bright Super AMOLED display2 for a cinema-like experience. Unlike the cinema, you can watch for 14 hours nonstop because it is designed to protect your eyes thanks to the lowest blue light level a tablet screen has.
* Super AMOLED display only available on Galaxy Tab S7+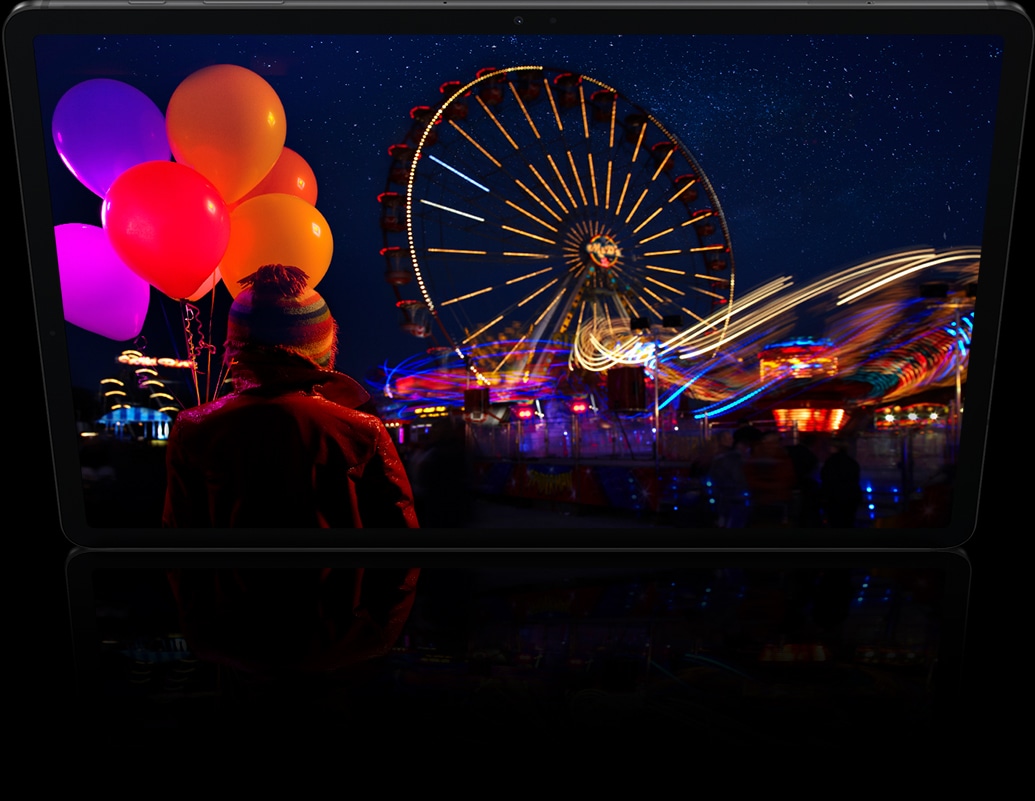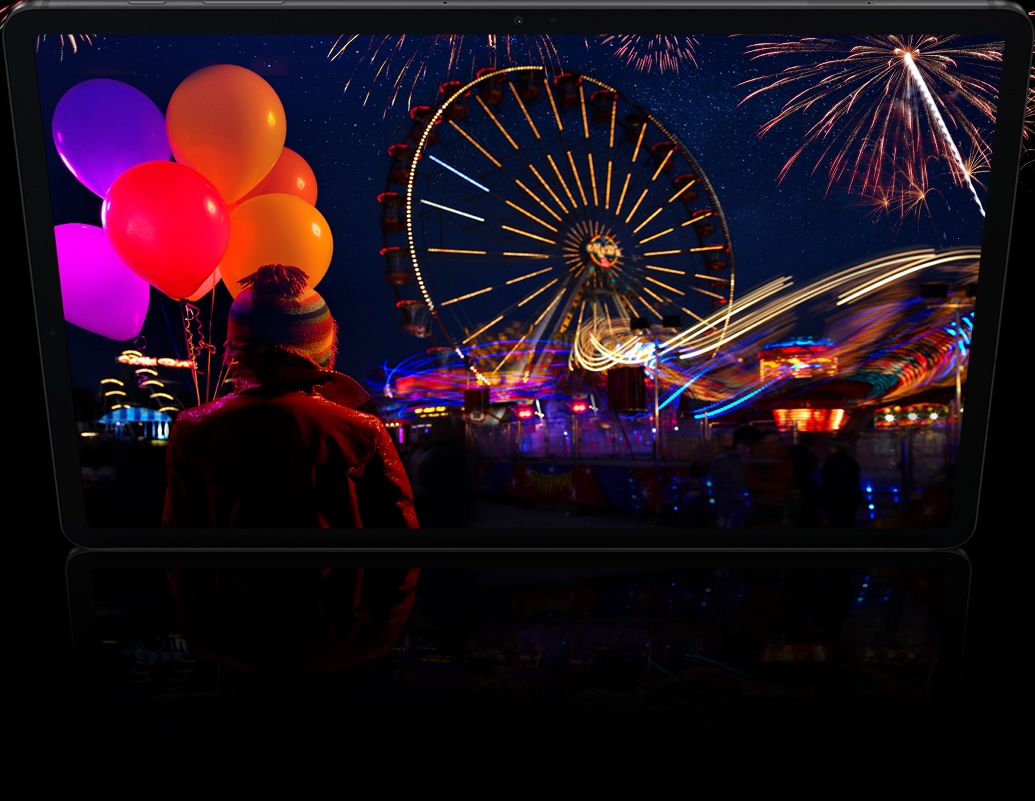 16:10 ASPECT RATIO
No more black frame bars.
View wide and large.
Enjoy the cinema quality image that fills the screen completely. On Galaxy Tab S7 and S7+ models, the wide aspect ratio that covers the entire screen eliminates black frame bars. By experiencing the 16:10 ratio that covers the cinema pleasure, you will be less troubled by the obstacles that cause image loss on most tablets with a 4:3 screen ratio.
*Images are provided as examples. Contents are assumed to be played in widescreen format
(16:10 ratio).
YOUTUBE PREMIUM
Don't miss the YouTube Premium membership as a gift
YouTube Premium and Galaxy Tablet have joined forces so you can watch your favorite content on YouTube without interruption. Enjoy ad-free, offline and background playback on YouTube and YouTube Music. When you buy Galaxy Tab S7 and S7+, the first 4 months of your membership are a gift from us.
4 months free
Uninterrupted
*Availability of YouTube Premium may vary by country or region. To enjoy the full benefits of the feature, the user must be subscribed to a YouTube Premium account.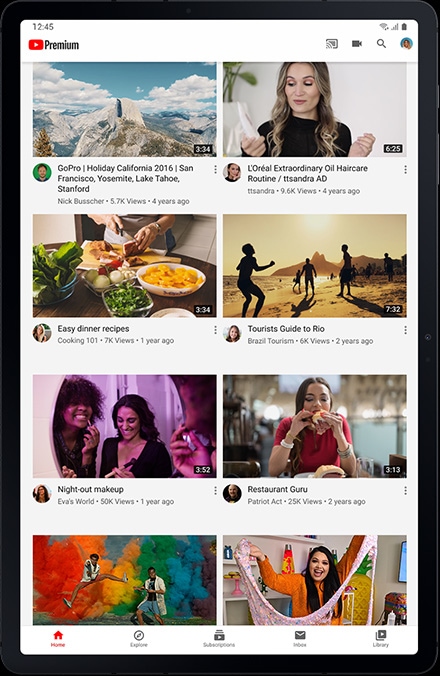 HYPER SPEED PROCESSOR
The fastest processor in the Galaxy family ever
The Qualcomm Snapdragon 865 Plus Mobile Platform delivers breakthrough processor speed. Intuitive and smart learning, this chipset gives you maximum speed and power with minimum latency. Thus, you can run the games that require the most processing power and applications that allow you to multitask.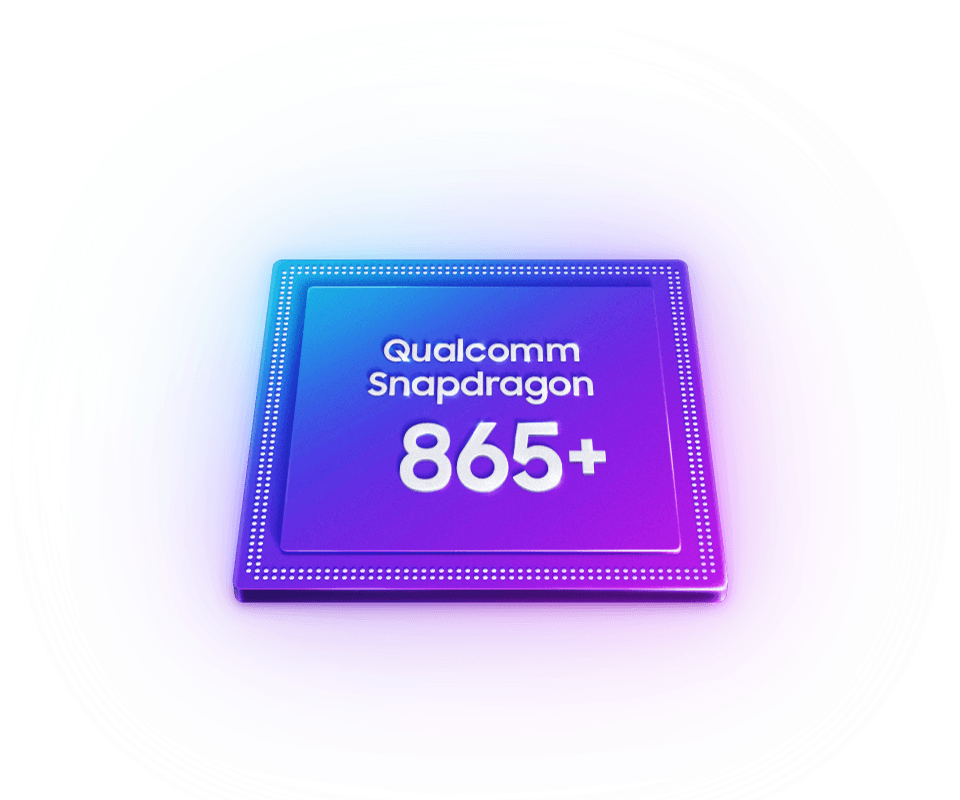 FAST CORE PERFORMANCEup to 25% more
FAST GRAPHICS PERFORMANCEup to 36% more
FAST NEURAL PROCESSORup to 77% more
*Compared to Galaxy Tab S6
GAME PLAYING
Ready for a gaming experience you've never experienced before
The doors of a new dimension are being opened in the game world. The huge screen with striking colors that allows you to recognize your friend and enemy in the game will draw you into the action. You will find yourself in the game with the sounds offered by the quad speaker system.
*Game
controller may be required to play some games , including the Halo Master Chief Collection game, via Xbox Game Pass Ultimate . Game controller sold separately.
The
power you need to do more, faster
SMART BATTERY
Smart battery for uninterrupted power
The power you need to do more, faster. This is the largest battery in a Galaxy Tablet, designed not only to keep your tablet powered on, but also to use your tablet without a break. Save power and go with 45W Super Fast Charge.

Galaxy Tab S7+
Up to 14 hours of video playback
Galaxy Tab S7
Up to 15 hours of video playback

 Supports Super Fast Charge 

Meet the world's most powerful pen
S PEN DELAY SPEED
The biggest leap forward in S Pen technology
Completely designed for a comfortable and seamless grip, the S Pen's ultra-low latency means you hardly have to wait to bring your ideas to life. The S Pen takes its biggest leap forward in the area of ​​responsiveness that delivers a true typing experience. When you're done, you can attach the S Pen to the magnetic compartment on the back of your tablet.
Ultra-low latency
Magnetic handle
Air gestures for quick control 8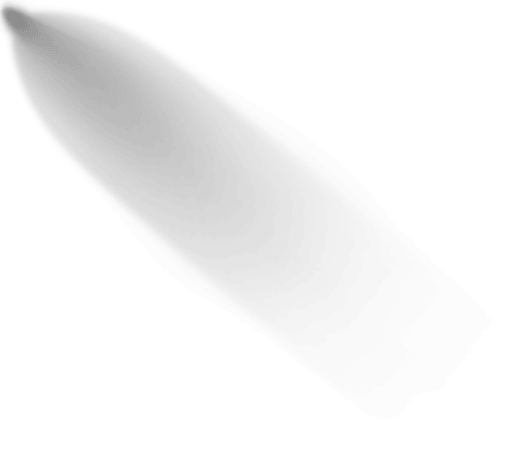 INBOX S PEN
Pen is included in the box. Where is your pen?
Why would you spend more? The S Pen, which you will find on the right side of your new tablet, is included in the box. Included in every Galaxy Tab S7 and S7+ box is this versatile pen with which you can write notes, draw and control your tablet with Air Gestures from day one.
CLIP STUDIO PAINT
With Clip Studio Paint you are ready to create your work of art
Bring your vision to life using the S Pen in conjunction with Clip Studio Paint. You can draw and create comics with the help of story drawing, painting and other tools it has. Preloaded with the first Android versions on Galaxy Tab S7 and S7+, apps are free for you for the first 6 months. It's time to create works of art like a pro.
*Booting supported in selected markets. Clip Studio Paint can be downloaded from the Galaxy store.
**Supported languages ​​for software settings: English, French, German, Japanese, Korean, Spanish and Classical Chinese. Arabic, Hebrew, Urdu language is not supported yet for text input .

for AndroidFirst Release
Clip Studio Paint Ex6 months free
Get down to business and write down everything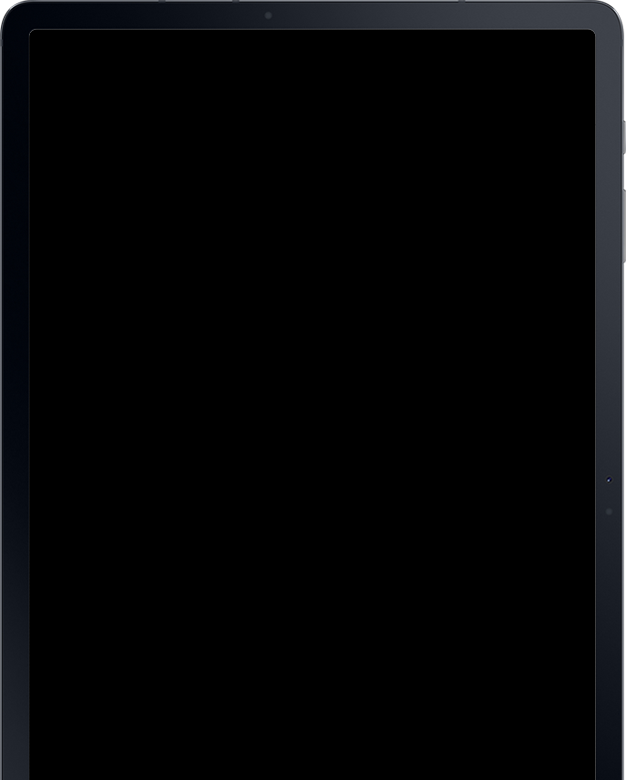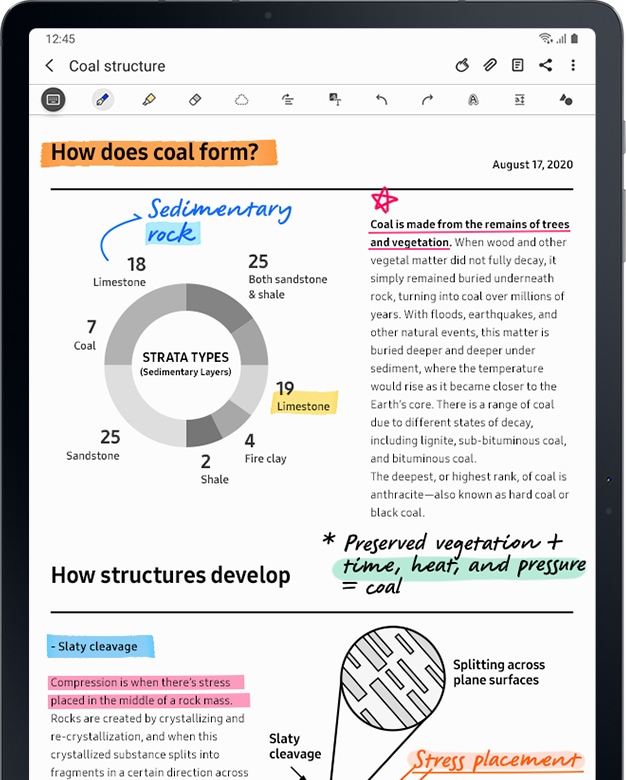 SAMSUNG NOTES
Annotate to PDF
You can export PDF files, scribble on them, sign documents, and comment on PDFs.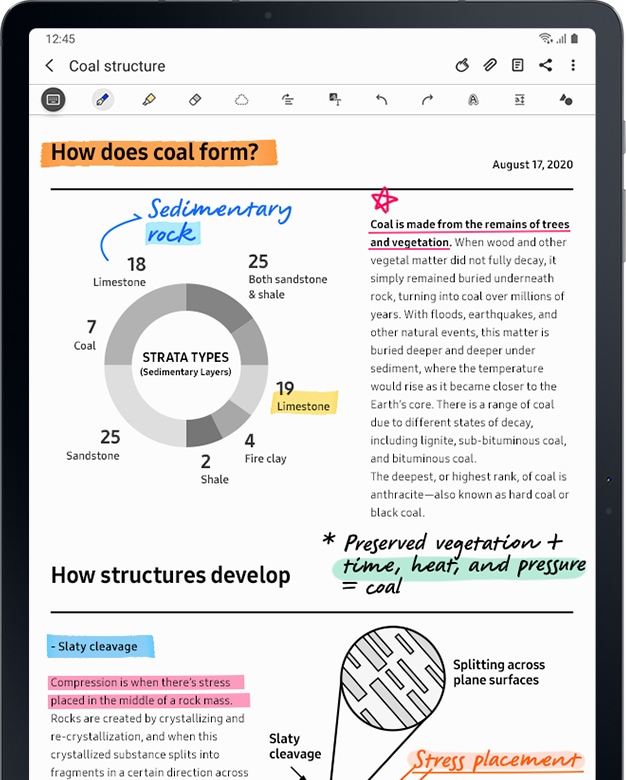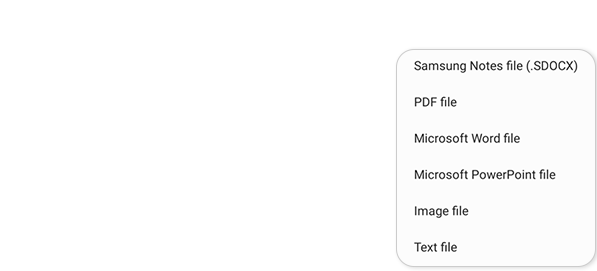 SAMSUNG NOTES
Move to Office apps
Samsung Notes files can be shared in various formats. You can also share Samsung Notes files with other people in Microsoft Word or PowerPoint format.
PowerPoint
word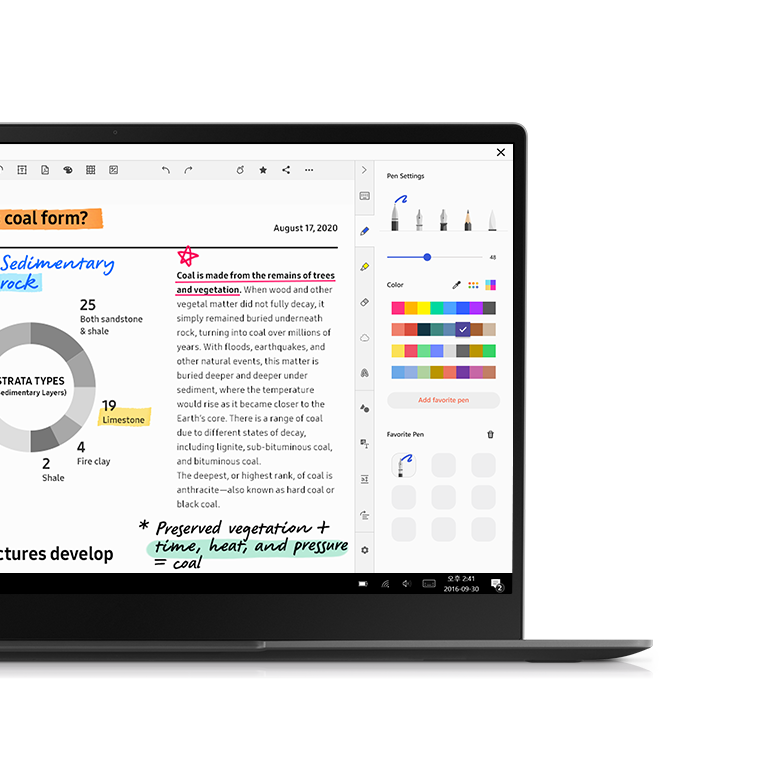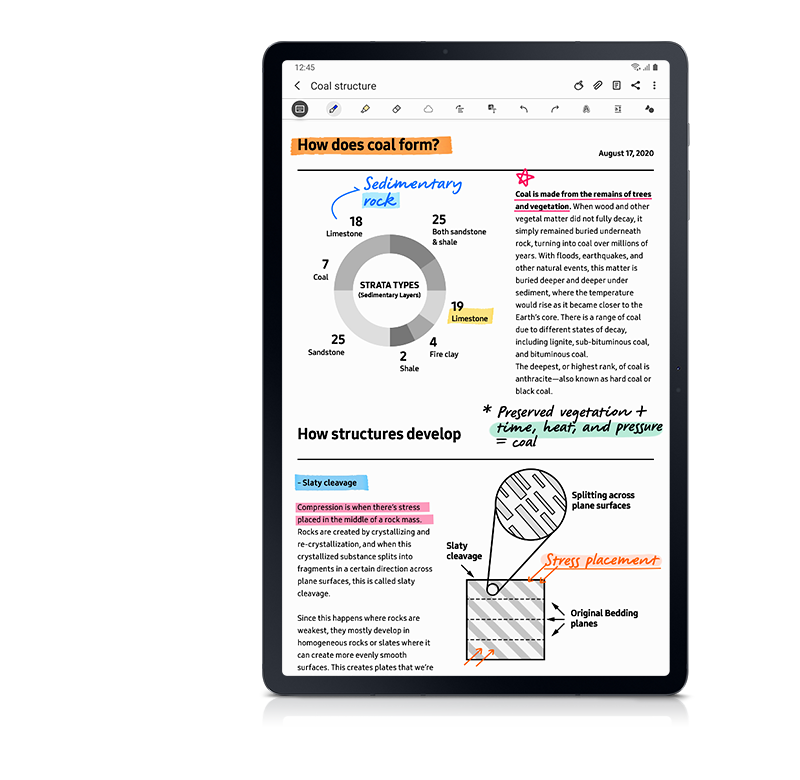 SAMSUNG NOTES
Samsung Notes Sync
When you switch between your Samsung account and your tablet, phone and laptop, you will see that your information does not change. 9
SAMSUNG NOTES

Syncs notes and audio recordings

Easily handles page management and filing

Converts handwriting to text

Has Dark Mode support
CONTINUE PRACTICE ON OTHER DEVICES
Combine your tablet with your phone
Work seamlessly across devices. You can copy and paste a text or image from your phone to your tablet and vice versa. Write a note to yourself on Samsung Note or browse Samsung Internet on your tablet and open these apps on your phone to pick up where you left off.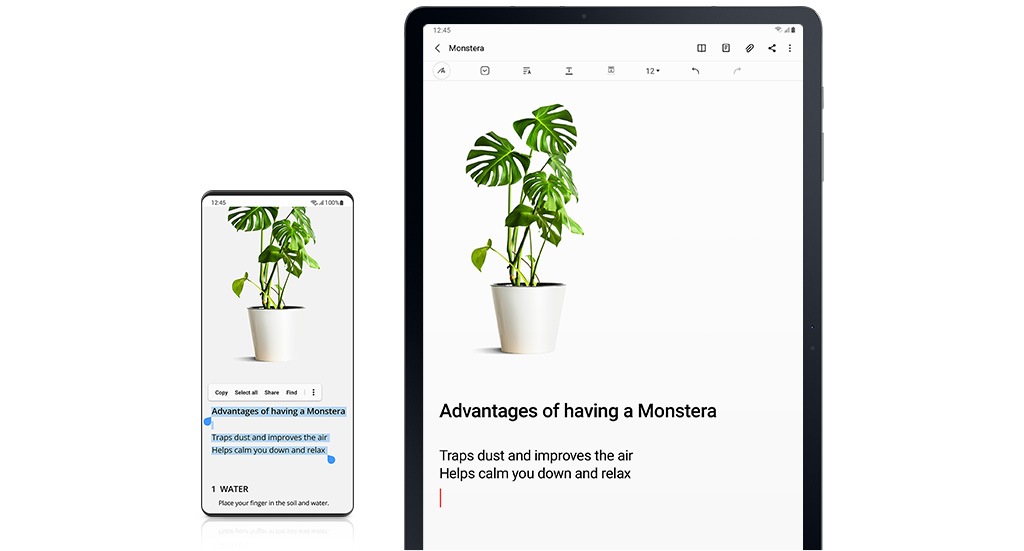 *All functions are supported as of One UI 3.1. Availability of One UI 3.1 may vary by device, country, region and carrier.
*Both devices must have One UI 3.1, have Bluetooth turned on, be connected to the same Samsung account, and be connected to the same Wi-Fi network.
CANVA
Design like a pro
Start designing using thousands of pre-made templates or free templates created with the intuitive learning editor. From marketing materials to social media posts, you can design it all in one place. Want to take your designs to the next level? Try Canva Pro, so you can enjoy incredibly cool content and time-saving tools.
*Application availability may vary by country and region.
**This feature supports 96 languages.
***Additional fees will apply after the free trial period of Canva Pro.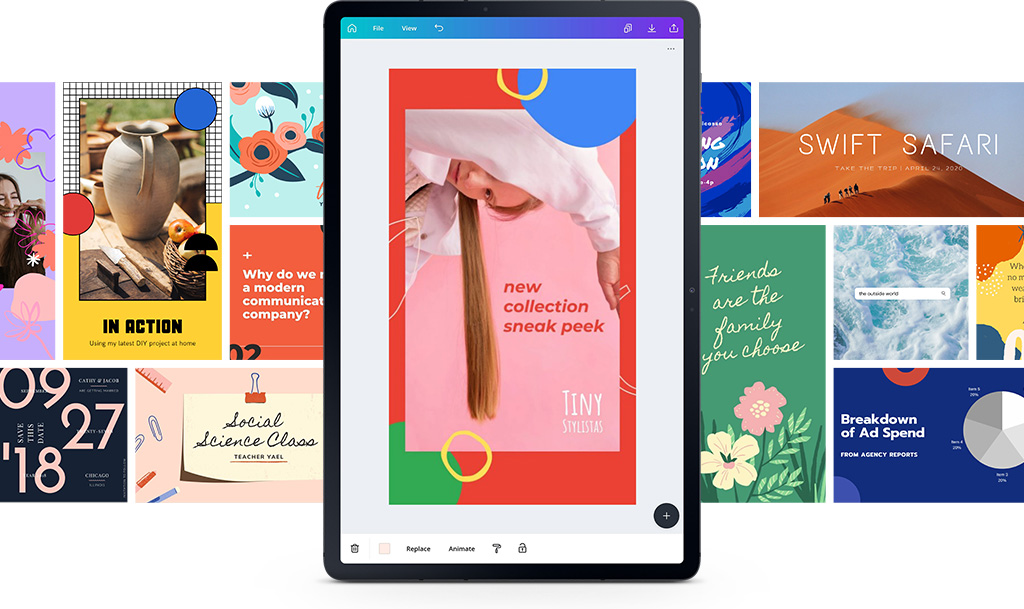 CanvaFree
Canva Pro30 days free
NOTESHELF
Let your thoughts fill the shelves of Noteshelf
Noteshelf offers more options for the way you take notes. Whether you're using the S Pen or typing with the keyboard, you'll experience a natural feeling as if you're learning or creating, thanks to the fluid note-taking feature. With Noteshelf Club Exclusive, you can access hundreds of notebook covers and page layouts free of charge, without membership.
*Application availability may vary by country and region.
**This feature supports 8 languages: English, German, Italian, French, Korean, Japanese, Classical Chinese and Modern Chinese.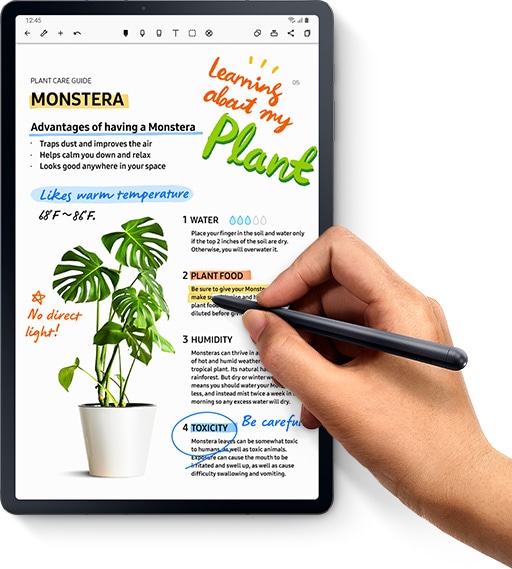 Free
The most functional keyboard for work and play
TABLET COVER WITH KEYBOARD
You can adjust the
angle up to 165° without extra effort
You can adjust the angle up to 165°. An unexpected freedom from a tablet keyboard. The hinge system of the Keyboard Tablet Case, which can be stopped at the desired angle, allows you to find the right angle whenever you want, whether you are sending your e-mails, writing on your blog or studying.
*Galaxy Tab S7 and S7+ Tablet Cover with Keyboard sold separately.

 weighs
KEYBOARD
A PC-like experience with a single tap
With the Keyboard Tablet Cover, things are simpler than they've ever been. Thanks to its larger touchpad and intuitive function keys, this keyboard will give you an uninterrupted experience, and when you use your tablet with DeX, it will give you a computer-like experience with a single touch.
*Galaxy Tab S7 and S7+ Tablet Cover with Keyboard sold separately.
**Function keys are only used on Galaxy Tab S7+ Tablet Case with Keyboard.
Wireless Keyboard SharingConnect the Keyboard Cover to your other devices, then change the connection between them with a simple shortcut.


16 function keys that can learn intuitivelyMake it compatible with Samsung Windows Computer
Android specific keys
Samsung DeX key
A larger touchpad mouse that supports multi-finger gesture commands
* Compare to Galaxy Book Case with Galaxy Tab S6 Keyboard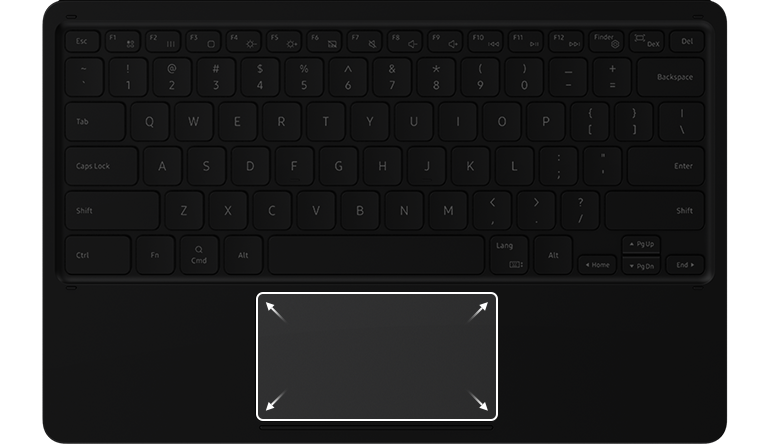 Thin, light and ready to shoot
CAMERA
Such a wide screen certainly
deserves an ultra-wide- angle camera
5MP/F2.2

Ultra Wide Angle Camera

13MP / F2.0

Wide Angle Camera

4K / 30fps

Video recording

One shot

Night Mode

Night
Hyperlapse

Recording by Switching Between Front and Rear Camera

Scene
Optimizer

AR Doodle


5.7mm Thickness
575g Weight

A powerful experience powered by Galaxy's top-rated features
RAM

It has 6GB of RAM to watch series or movies in a row and multitask with very little lag.

Storage

The storage is 128GB. It has as much storage space as a laptop so you can store all your photos and footage.

External memory

If you need more storage space, up to 1TB microSD card can be used.

DailyBoard

Your smart home dashboard that lets you manage your connected devices and use them as an organizer and memo board.

Call and Message via other devices

A feature that allows you to control your smartphone and respond to calls and messages via your tablet.

Auto Wireless Hotspot

One-touch hotspot that turns your tablet into a Wi-Fi hub.




Quick Share

A feature that allows easy sharing of files simultaneously with nearby devices.

Double click to wake up tablet

It opens when you double-tap the screen.




Second screen

Enable Second Display in the Quick panel to use your tablet as an additional display on your Windows computer.
CONTENTS OF THE BOX
Along with the most powerful tablet ever, you get